At HEAR4U, we understand that occasionally you may need a repair or adjustment to your hearing aids. We provide service for many minor repairs in-house and laboratory service for major or more technical repairs when necessary. Depending upon the service required and the type of hearing aid and fitting a patient wears, many times HEAR4U can provide loaner hearing aids for the patient to wear while their repair is being processed, if necessary to send to the laboratory.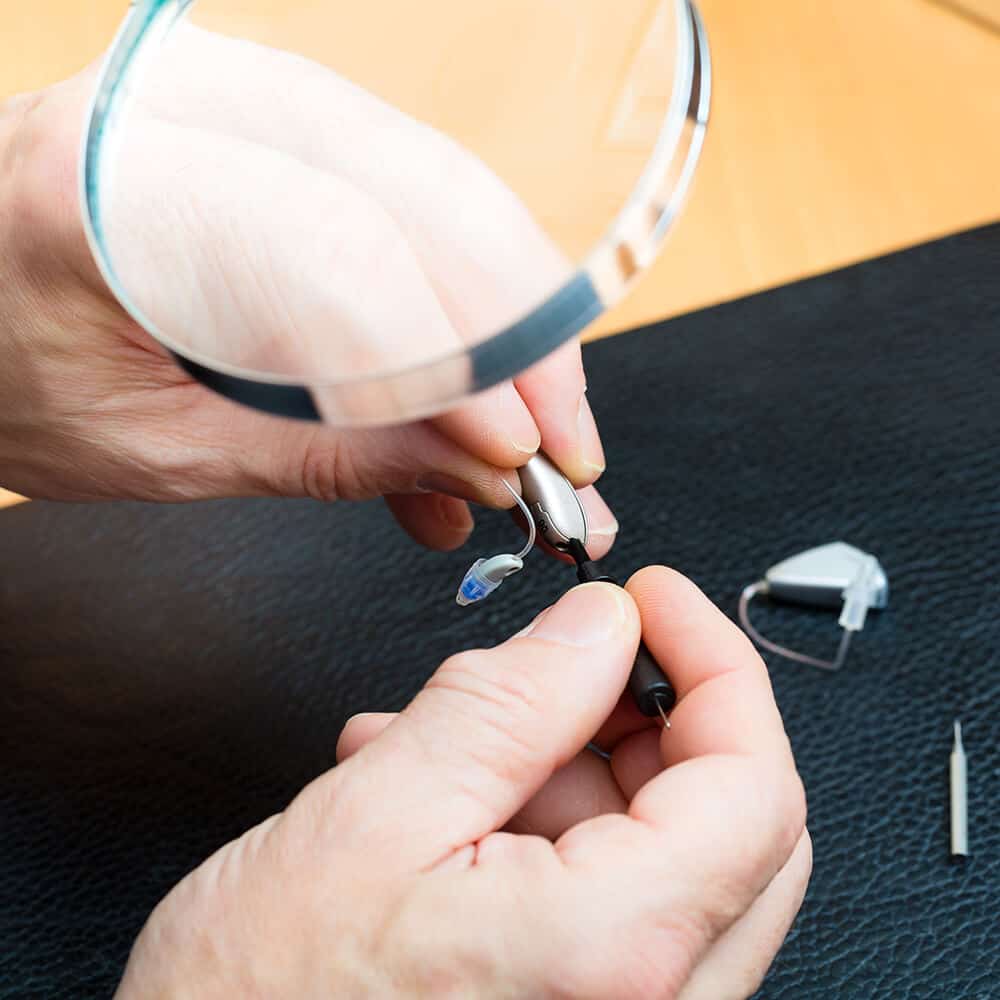 Please note that newly purchased hearing aids come with repair warranty as well as loss/damage claim warranty. Charges may apply beyond the warranty expiration.
Most repairs are able to be processed in-house within the same day so that a patient is not without their instruments for more than a day. However, at HEAR4U, we always give an extra effort to provide a speedy repair service as we recognize you need to hear well to communicate with those around you.
Contact Us
Don't wait for hearing loss to affect your happiness and well-being. You cannot regain the hearing you once had if it progresses, but you can protect and improve the hearing you have now. We can help! Schedule an appointment with us today and stop hearing loss in its tracks!
Contact Us